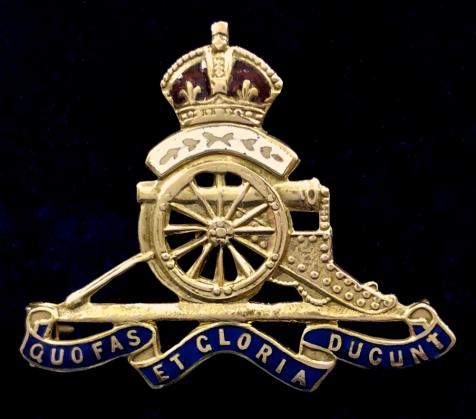 WW1 Royal Artillery Territorial 9ct Gold & Enamel RA Regimental Sweetheart Brooch.

A fine quality First World War period scarce Territorial 'Royal Artillery gold and enamel sweetheart brooch'; designed on the style of the cap badge, the artillery gun surmounted by a Crowned laurel leaf white enamel scroll instead of the normal 'Ubique' with scroll below 'Quo fas et gloria ducunt' (Wherever right and glory lead); the reverse engraved "9ct" (9 carat gold). Very good con... read more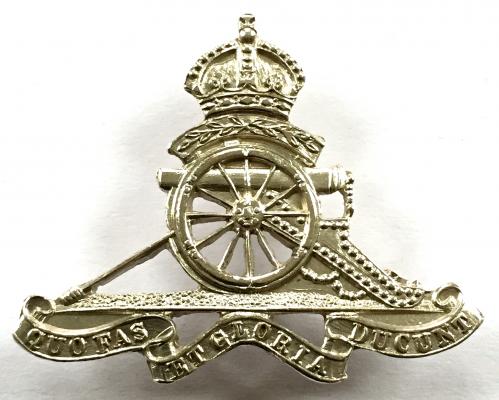 WW1 Territorial Gunner, Royal Artillery Silver RA Regimental Sweetheart Brooch.

A scarce First World War period 'Royal Artillery silver sweetheart brooch', well defined artillery gun surmounted by a Crown resting on a 'Laurel spray' scroll, with further scroll below 'Quo fas et gloria ducunt', the reverse impressed "Sterling". Excellent condition, retaining original pin fittings.
Height 28mm.

ALL BROOCHES ARE SUPPLIED WITH A BRAND NEW BLACK PL... read more