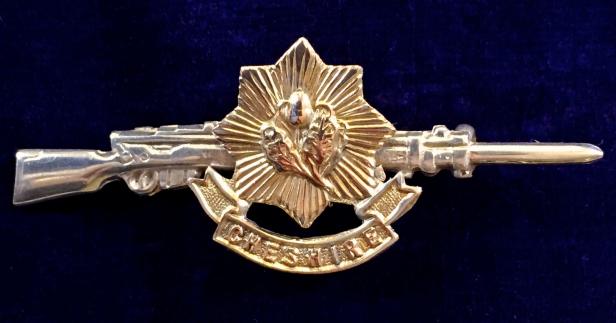 WW1 Cheshire Regiment Silver & Gold Rifle Sweetheart Brooch by Charles Usher.

A scarce original First World War period 'Cheshire Regiment sweetheart brooch', a representation of the badge of the Regiment mounted to a S.M.L.E rifle, the reverse impressed "Sterling" and maker's details "CU" (Charles Usher, Vittoria Works, Vittoria Street, Birmingham). Very good condition, retaining original pin fittings, this example does not appear to ever have had a rifle sling.<... read more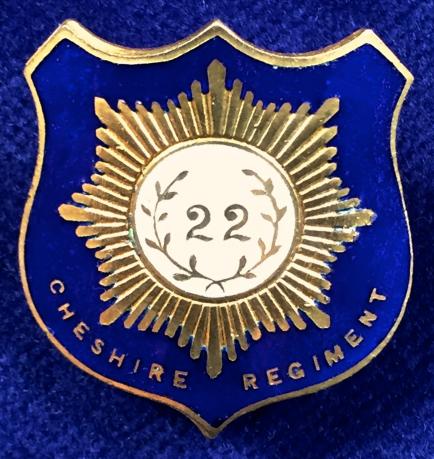 WW1 Cheshire Regiment Blue Enamelled Shield Sweetheart Brooch.

A scarce original First World War period 'Cheshire Regiment sweetheart brooch'; gilded brass convex shield inlaid with vivid blue enamelling and bearing the badge of the regiment. Very good condition, original pin fittings, enamel perfect, gilt remains fresh, an excellent example.
Height 27mm.

ALL BROOCHES ARE SUPPLIED WITH A BRAND NEW BLACK PLUSH LINED PRESENTATIO... read more